Volume 4 Number 16
San Salvador Sunset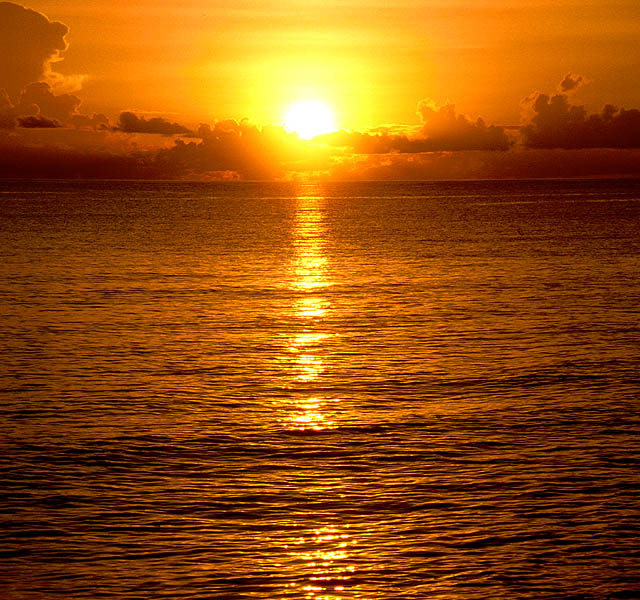 This picture shows the beautiful tropical sunset at the island of San Salvador in The Bahamas. This picture concludes e-ReefNews, Volume 4 for the 2002-2003 schoolyear. We hope you have enjoyed the pictures and have learned a lot about the ocean.
ReefNews is dedicated to teaching students of all ages about the oceans and their shores. Only through learning about our earth will we be able to use and protect our wilderness resources wisely. Knowledge makes the difference.
Remember to subscribe to the free e-mail updates about e-ReefNews, the ReefNews website, and announcements of other ReefNews products and activities. Subscribe online at
http://www.reefnews.com/reefnews/news/subscrib.html
--------------------
e-ReefNews and embedded illustrations are
Copyright © 2003, ReefNews, Inc.
ReefNews ® is a registered trademark of ReefNews, Inc.
Back to e-ReefNews Vol.4 No.16