Volume 6 Number 7
Diving Goes Over the Wall in Belize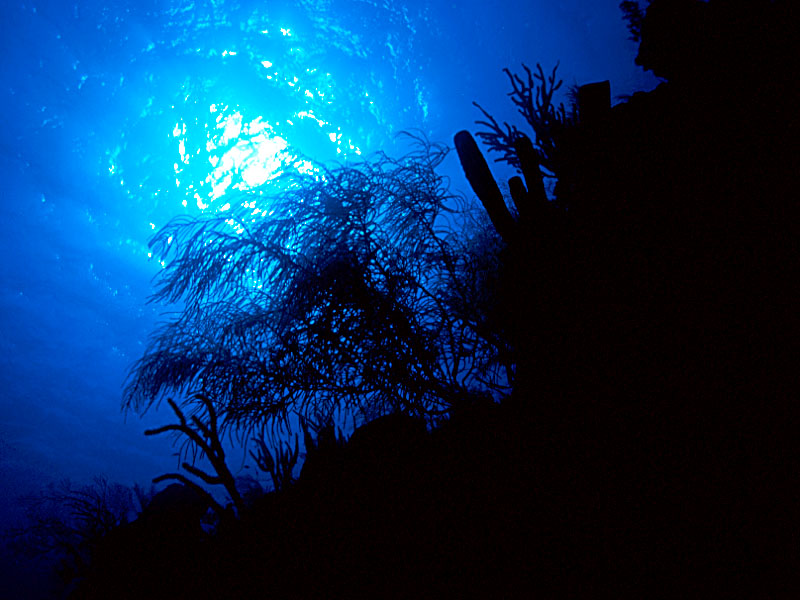 Along the edge of most Caribbean islands and along the Yucutan Peninsula of Central America are vast underwater cliffs called "walls." The reefs of Belize are no exception, and there are spectacular underwater walls around the islands of Belize's barrier reef.
Corals and sponges live along the surfaces of the walls. These animals feed on plankton carried by ocean currents that flow along the walls. The picture above shows tall Sea Plume Corals growing up into the water atop the wall at Aquarium Reef. The picture below shows many different sponges including a long Red Rope Sponge just below the top of the wall at Long Cay Wall Reef. In the distance you can see ReefNews videographer Tessa Dowell with her video camera photographing the colorful fishes that live among the nooks and crannies of the wall's corals and sponges.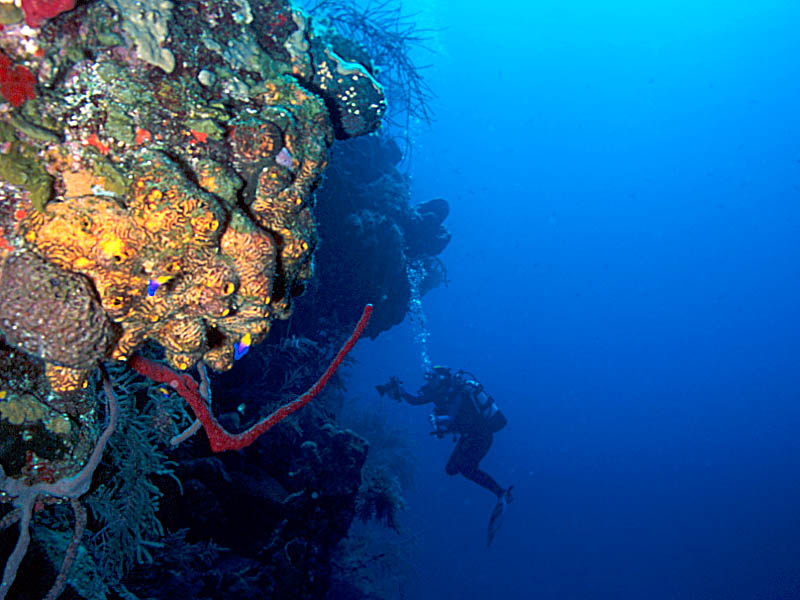 ReefNews President Jonathan Dowell took these pictures using a Canon A2 camera with a 28-105 mm zoom lens in an Ikelite housing with an Ikelite strobe.
--------------------
e-ReefNews and embedded illustrations are
Copyright © 2004, ReefNews, Inc.
ReefNews ® is a registered trademark of ReefNews, Inc.
Back to e-ReefNews Vol.6 No.7
Back to the ReefNews home page