Volume 7 Number 8
Caribbean Reef Squid Hunting in Formation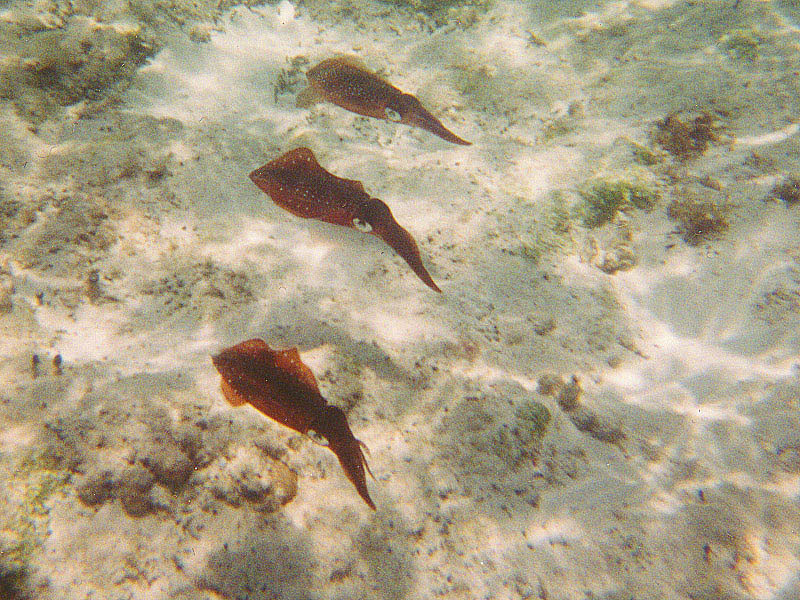 Caribbean Reef Squid hunt by swimming in formation above the reef. Gliding through the water side by side, these animals search in a pack to find their prey. Caribbean Reef Squid may be up to about 12 inches long.
ReefNews photographer Loren Toole took this great picture. Compare these squid to another Caribbean Reef Squid photographed near Bonaire in 2004.
--------------------
e-ReefNews and embedded illustrations are
Copyright © 2006, ReefNews, Inc.
Picture of these Caribbean Reef Squid is Copyright © 2006, Loren Toole, and is used by permission.
ReefNews ® is a registered trademark of ReefNews, Inc.
Back to e-ReefNews Vol.7 No.8
Back to the ReefNews home page