Volume 7 Number 8
Banded Coral Cleaning Shrimp in The Exumas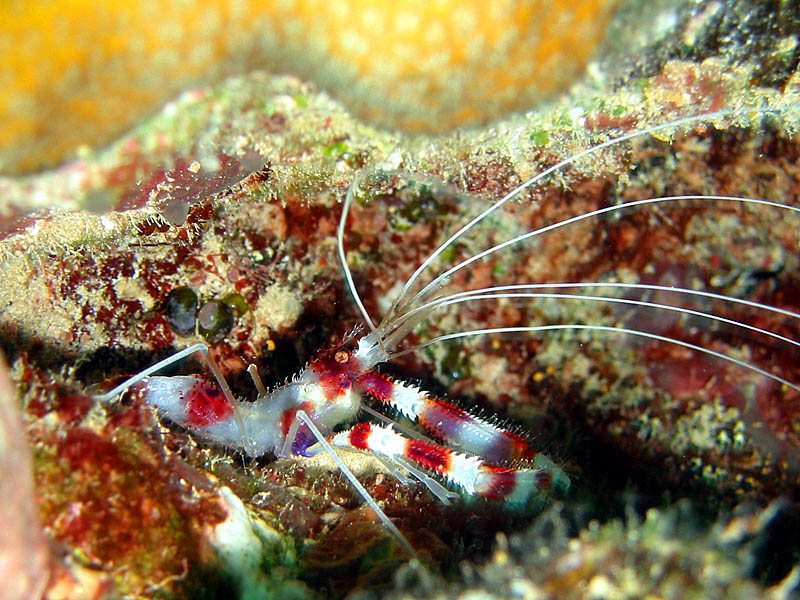 This is easily the best picture of a Banded Coral Cleaning Shrimp I've ever seen. David Bolme took this picture on the ReefNews expedition to the Exumas in The Bahamas in November, 2005. Good job, Dave!
The Banded Coral Cleaning Shrimp is small, maybe 2 or 3 inches long. Like many reef shrimps, the Banded Coral Cleaning Shrimp makes a living by operating a cleaning station. Its bright colors and long antennae invite big fish like Groupers to stop and get cleaned.
--------------------
e-ReefNews and embedded illustrations are
Copyright © 2005, ReefNews, Inc.
Picture of this Banded Coral Shrimp is Copyright © 2006, David Bolme, and is used by permission.
ReefNews ® is a registered trademark of ReefNews, Inc.
Back to e-ReefNews Vol.7 No.8
Back to the ReefNews home page