Volume 7 Number 4
Right in the Kisser: SmoothTrunkfish
at Calabas Reef near Bonaire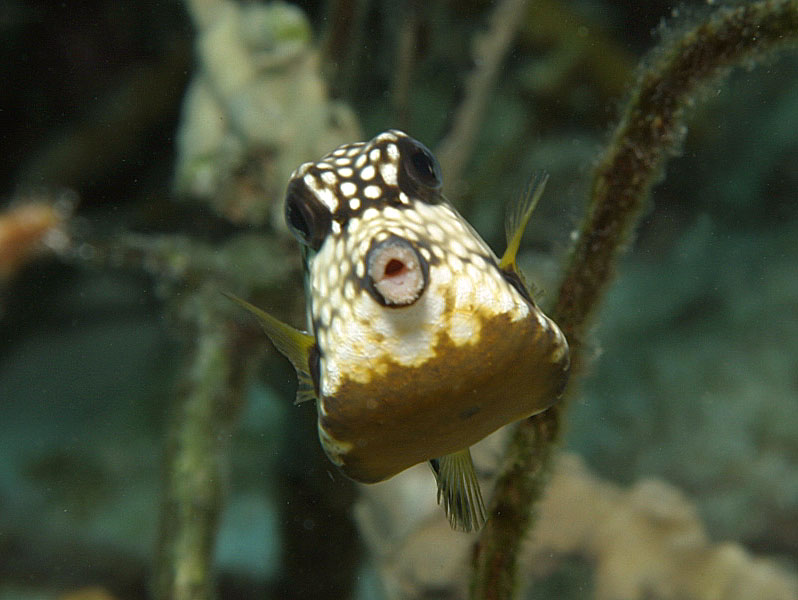 The Smooth Trunkfish is black with white spots, but that is hard to tell looking at this fish head on. Its puckered mouth allows this fish to "blow" a jet of water from its mouth to stir up sand to find food on the bottom of the ocean.
We saw this Smooth Trunkfish at Calabas Reef near the island of Bonaire. Read all about Bonaire on the ReefNews pages about Bonaire.
ReefNews President Jonathan Dowell took these pictures using a Canon 10D digital camera with a Canon 28-105 mm zoom lens in an Ikelite housing with an Ikelite strobe.
--------------------
e-ReefNews and embedded illustrations are
Copyright © 2005, ReefNews, Inc.
ReefNews ® is a registered trademark of ReefNews, Inc.
Back to e-ReefNews Vol.7 No.4
Back to the ReefNews home page