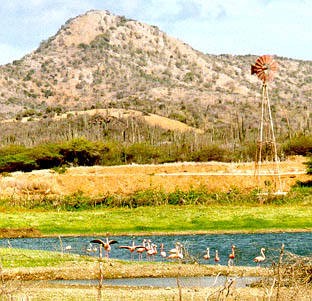 Flamingos characterize Bonaire. They are seen frequently at Goto Meer in the north and
Pekelmeer in the south.
Flamingos nest at Pekelmeer,
supporting a flock of 20000 birds
in Venezuela and the Netherlands Antilles.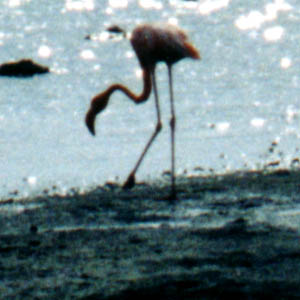 An adult Caribbean flamingo eats by filtering snails, insect larvae, and grass seeds from the water of Goto Meer.