ReefNews Geography:
Views of Point Loma and San Diego Bay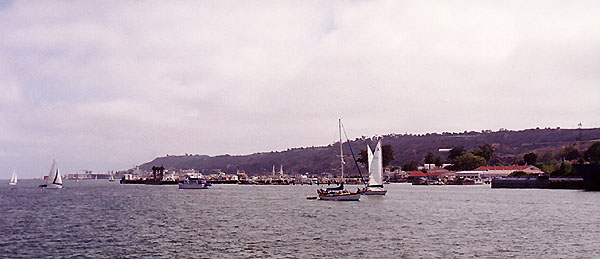 Point Loma rises 400 feet above the Pacific Ocean and San Diego Bay. The Old Point Loma Lighthouse still stands atop this ridge.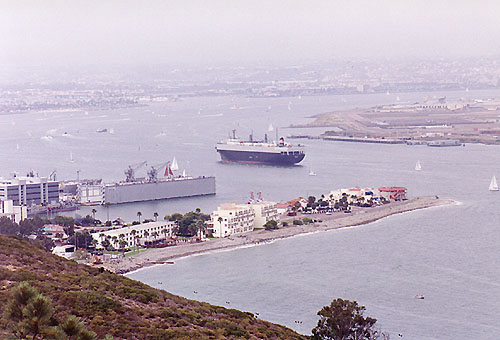 The view of San Diego Bay from the Cabrillo National Monument Visitors' Center is spectacular. San Diego Bay is protected by two long peninsulas that shelter this harbor from the wind and waves of the Pacific Ocean. This busy harbor is important for commercial ships, the U. S. Navy, and many private sailboats. However, all of this industry places the ocean at risk, as pollution from the city and the operation of the ships can cause serious problems for the coastal tide pools and sage habitats of the Cabrillo National Monument. Operating this industry in San Diego requires great skill and care to be sure these natural resources will be preserved for the many generations to come.
Back to ReefNews Ocean Geography:
Cabrillo National Monument
---
Copyright © 2001, ReefNews, Inc.
95 Obsidian Loop
Los Alamos, NM 87544
Questions, Comments? Write to ReefNews@reefnews.com!